Welcome to Katapult – a studio for contemporary performing art located in Berlin, Germany. Run by artists for artists, agile and flexible with a do-it-yourself mentality – offering residencies, workshops and open training for artists, creators and self-starters, as well as for cultural events, photo and video shoots.
Katapult exists to further the development of visual performing arts in Berlin and beyond. Our doors are open to anyone with the drive to learn and create, whether amateur or professional.
NOTES ON CREATION
UPCOMING WORKSHOPS
NEWS & EVENTS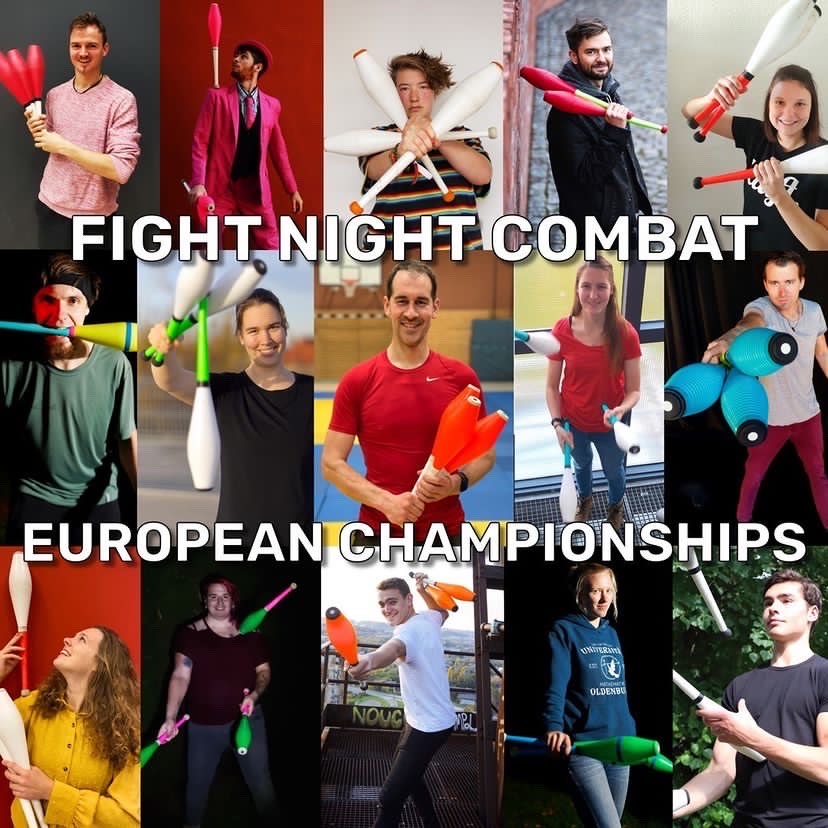 Saturday 3rd of December at Katapult, Studio 2 (back entrance)
Doors: 19:30
Battle starts: 20:00
Suggested entry: 10€ (pay at the door when arriving )
The Fight Night Combat end-of-year tournament returns to Berlin after a two year gap!!! The European Championships features the best jugglers of 2022, plus special invites for the top two jugglers of 2020 and 2021. We're also hosting a woman's only tournament to showcase and help develop the top female talent in Fight Night Combat.
Continue reading "The Fight Night Combat – European Championships"
with Vladimir Staicu & Elke Kalupar
To register write an mail: elke@akzeptanzmovement.com
Schedule:
Day 1: 8th Dec 10:00 am – 3:00 pm
Day 2: 9th Dec 10:00 am – 3:00 pm
with 45 min lunchbreak