A week-long celebration of partnering and movement with a host of top teachers
6-12 September, 2021
Wilhelminenhofstr 91, 12459 Berlin
After over a year of isolation, we are planning a partnering extravaganza for the autumn. 6 days of intensive training and one day of fun. We've invited a range of great teachers who focus on different aspects of working with other humans in movement:
Places: 40 (two groups of 20)
Times: Monday-Sunday 9.30am-6.30pm (with lunchbreak)
Price – Early bird: 350€ Regular price: 400€
For registration by bank transfer, please visit the registration page or use Paypal below:
[nicepaypallite name="Workshop registration – KPI" amount="350.0″]
---
The Attentive Act – Clementine Telesfort & Lisard Tranis
Our workshop is aimed at people from all disciplines that are interested in expanding their creative tools and refining their movement quality. We propose the participants to focus on four main aspects that we are keen to develop as dance artists: sensitivity, control, availability, and creative adaptation.
The classes will tackle movement efficiency, with an emphasis on quality and fluidity. We will seek control of the body to support our decision-making or partner work. This stability and accuracy will be obtained from training an active center and a fluid pelvis, thus allowing for an articulate and expansive movement to unfold in space. We will play with the plasticity of our imaginary through physical and mental challenges or creative improvisations, and use it as a source for instant composition.
We will be offering tools that allow the participants to investigate their original movement and challenge their practice as a performer beyond technical restriction. We are interested in the quality of the relationships we cultivate with ourselves and others, training a sensitive and adaptable body that can free our imagination and support our performance state.
---
Inspire by Fighting Monkey® Partnering – Anna Rose & Jade Van Den Hout
This workshop will dive into partner work with an emphasis on listening and handling unpredictability. By playing with diverse movement situations, dynamic games and tools we will look at our learning strategies, feedback and energy resources.
How do we coordinate ourselves internally and in relation to other bodies? How do we train to prepare for the unknown, to access the full scope of our variability?
Creating a framework within which students are encouraged to play, follow their curiosity, and activate their bodies and imaginations, we will work with silence, chaos, rhythm and instinct. Participants will be given the opportunity to test their perceived limits, to tap into their creativity in order to move through both physical and mental challenges. We invite you to meet us at a place of all crossings, being shaken, yet nourished, out of balance, yet interconnected, joyfully embracing struggle.
Anna Rose and Jade are recognized as Inspire by FM® instructors / practitioners by founders Jozef Frucek and Linda Kapetanea. More information about the Fighting Monkey practice: https://fightingmonkey.net/
---
Upside Down & All Around – Ana Jordão & Vince Kollar
In this course we will explore the fields of acrodance and partnering. We will be practicing with super funky tunes, lots of smiles and good energy!
Use the floor as your partner and let the partner be your ground.
Through games and tasks we let our bodies communicate with each other, developing and enhancing our ability to listen. We believe that nowadays listening is more important than ever. With the sensitivity and intuition that we develop through playfulness we will then start to understand the physical mechanisms of partnering.
Tools such as breath, imagination and emotion will help us re-discover movements and find lightness. This lightness will lead us in our path towards energy efficiency. We will explore the architecture of our body through weight transfers, diagonals, spirals, pivot points and momentum. Practicing how to use these elements will contribute to the fluidity of our movement.
Balance is not a static state; balance is a constant search. We will dedicate some time to feeling the movement in the 'stillness' of the inverted position (handstand). We will be sharing our vocabulary of dynamic handstands, with the idea of passing through the handstand. To see the handstand as a step in the journey and not as the destination.
Come join us! Let yourself move and be moved.
---
Approaching Humans – Lito Anastasopoulou & Knut Vikström Precht
We are social creatures; made for interaction. We need each other to exist. That's why we practice together.
What we do
The physical content of the workshop revolves around interaction and mutual influence. It is a space to observe ourselves in relation to others, to expand our abilities and movement vocabulary in a social space.
Clearly directed tasks encourage improvisation, research and physical discovery. We aim to cultivate clever, open bodies ready to adapt to the given circumstance. Available and open to influence. Agile, but strongly rooted. By maintaining our integrity, we dance through the pull of gravity.
In pairs or larger constellations, we practice.
– Falling / spiraling/ weight sharing
– Leg work, foot work, running.
– Vertical weight practice (lifting, climbing, carrying)
– Partnering manipulation and adaptation
– Improvisation / movement research
– Playful mechanics of dancing
We embrace the fact that we are physically and socially interdependent yet independent, and aim to practice our human being within that default circumstance.
---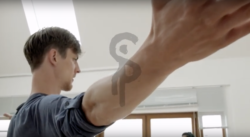 Milun Five Elements Qigong – Oli Pinchbeck
Milun Five Elements Qigong is a simple movement meditation that can be learned quickly, but developed for life. Five sequences of movements that work the whole body, with particular emphasis on joint and tendon mobilisation. With roots in traditional Chinese medicine, philosophy and martial arts, Five Elements Qigong is at once powerful, yet also calm and meditative.
Approached from a martial arts perspective, Milun Five Elements Qigong is taught in a down-to-earth, non-spiritual manner, making it an accessible starting point for new movers, as well as a great complement to any existing movement practice.
The sessions at this workshop will lead towards an exploration of Tui Shou (Push Hands) and its use in partnering.
---
Places: 40 (two groups of 20)
Times: Monday-Sunday 10am-6pm (with lunchbreak)
Price – Early bird: 350€ Regular price: 400€
For registration by bank transfer, please visit the registration page or use Paypal below:
[nicepaypallite name="Workshop registration – KPI" amount="350.0″]
Teacher Biographies
Clémentine Telesfort is an award winning dancer who performs and teaches worldwide. Trained at TrinityLaban in London and later at the Verve company of Northern School of Contemporary dance in Leeds, she has been working with Guy Nader and Maria Campos Company, Lali Ayguadé Company, Anton Lachky, Jamaal Burkmar and James Cousins among others. Alongside performing and teaching, Clémentine has been developing her own choreographic language over the years and her works were performed throughout Europe. She recently curated and directed the first edition of a rural international cultural festival in northern France in 2019.
Lisard Tranis trained at Institut del Teatre in Barcelona. Since graduating, he won first prize in the Certamen Internacional de Dansa competition. He later joined Verve, Northern School of Contemporary Dance's Postgraduate and received the Outstanding Postgraduate Achievement Award that year. He has been working with GuyNader & Maria Campos, Lali Ayguadé Company, Phoenix Dance Theatre, Hagit Yakira Dance, James Wilton Dance and José Besprosvany. Lately Lisard has started teaching in various festivals and countries and has a big interest in developing his own language as a choreographer and teacher.
Anna Rose is a Berlin based dance artist, singer and Inspire by Fighting Monkey® instructor, hailing from the Shawangunk mountains of New York. She received her early dance training in a variety of classical, folk, and percussive dance forms; from flamenco to ballet, the Dabke to West African Kuku, Hip Hop to classical modern, and Appalachian clog dancing. In 2016, Rose earned her BFA in dance from NYU Tisch School of the Arts (NYC). She has performed and taught extensively at festivals and venues across the USA, and has worked with a variety of choreographers in the US, EU and UK. Rose's own work is interdisciplinary in nature, fusing dance, theatre, film, and music. Her films, works for the stage, and site-specific creations have been presented at festivals and venues in New York, Italy, Germany, Greece, Portugal, Spain, Cyprus, France, Sweden Ireland and the UK. Rose is currently in the post-production phase of her latest dance film creation, Abandon Ship, and has recently been expanding her movement practice by training in MMA and House dance. She is interested in communication through and between bodies, the necessity of nonsense, and silence.
Jade van den Hout operates as a freelance dancer, creator, and Inspire by FM teacher. In 2014 she received her bachelor degree dance at FHK Tilburg. As of 2015, Jade has been active within the company The100Hands, working as a performer and co-creator, focusing on interactive and site-specific work such as 25 Feet, Transformers, and Show Me. In 2019 she created DaybyDay: various 24-hour projects that aim to continuously research the interpretation and meaning of connection. As a maker, she aims to create more room and opportunity for new local meetings where the dancing body is the tool to communicate. Over these same years, the Fighting Monkey practice has had an increasing influence on her physical development, creative reflection, and perspective on movement. It has been a fundamental thread and study moving her to teaching Inspire by FM. Her love for dance and movement has always been in relation to a passion for the physical and social realms; the joy of moving the body combined with an interest in human social behaviour. This curiosity is explored in physical contact and the constantly arising dialogue between herself, others, and the surroundings. Furthermore, Jade deeply cherishes nature; whether at sea sides, in forests or near mountains, where words are not too important.
Ana Jordão is a performer, originally rooted in contemporary circus, but constantly in transit moving through the worlds of dance, improvisation and creative and academic research. She approaches movement practice beyond technicality, as a site for metaphor, for philosophy, as a strategy for understanding mobility in a broader sense, and as a tool for self-observation. It is the main tool she uses in her performances; she sees movement as a language that she feeds and diversifies with her ongoing learning/living. Being a polyglot, her interest is in communication: between bodies, between bodies and objects, between a performer and the audience, between art forms.
Vincent Kollar currently works as a performer, as part of collective projects and is also an avid teacher and rigger. He is an expert of the art of Meteor manipulation, an ancient Chinese circus discipline. His performative work is based on a rich hybridity of circus and dance skills, a great attention to detail and a very natural/organic sense of presence and choreography. Vincent is currently part of "FASE" by Company Kim&Marta and Scapino Ballet's "The Great Bean". Vincent continues to work as a freelance artist, coach and workshop leader in the field of contemporary circus and dance.
Lito Anastasopoulou was born 1990 in Athens, Greece. In 2016 she graduated from the Royal Conservatory of Antwerp with studies in Contemporary Dance and she also has a bachelor's degree in educational science in Early Childhood Education (University of Patras, Greece). Since 2016 she lived in Brussels and she recently moved to Berlin. Her main focus is performance, creation, choreography, training, as well as sharing her passion for dance by giving contemporary dance workshops for adults and kids. She is working as a choreographer and performer for "Raush" by Gregory Caers for D'haus Duesseldorf, she is performing for "The Red Queen" by Luke Jessop/ Ion Tribe, "Rising Dragon, Rebird Flying" by Odos Company and "Trio Zooplahop" (kids performance). She has been working for "Spiegel im Spiegel" by SIDE-SHOW Circus Company, "Nieuw Muziektheater Braaschaat Opera, company "Eau-dela Danse" and Impro company 2017. For "Exodos" by Unites/ Nomade company she was the choreographic assistant and she took part as a performer and co-creator in the video dance projects "Before they got their names (they forgot their names)", "Anasa" and "Genna" by Odos Productions.
Knut Vikström Precht is a dancer and performer currently based in Berlin. Born, raised and educated in Sweden, he has worked and performed all over Europe and toured on four continents. He joined Ultima Vez – Wim Vandekeybus 2015 – 2018 for the rehearsal and tour of In Spite of Wishing and Wanting – Revival, and has performed works of numerous other directors and choreographers such as Linda Kapetanea & Jozef Frucek/RootLessRoot (GR/SK), Luke Murphy(IRL) and Per Sundberg/Dansinitiativet (SWE). After completing his studies at the University of Dance and
Circus(DOCH/UniArts) in Stockholm in 2013, he has been involved in contexts of street performance, dance films, theatre production and performance art alongside his main focus on contemporary dance performance. Since 2019 he teaches internationally together with Lito Anastasopoulou under the framework of Approaching Humans, which allows him to further explore and share his sincere joy and interest in movement, interaction and communication.
Oli Pinchbeck began training Taiji in 2006 when discovered the Milun Traditional Kung Fu School by chance while visiting Beijing. He quickly fell in love with internal martial arts, and after four years living in Beijing, training Taiji every day and finally assisting in the instruction of new students at the school, Oli returned to Europe in 2011. Master Zhang Yuxuan instructed him to continue teaching as a method of deepening his self practise. His teaching focusses on sensitivity and listening in partnering work using tuishou (push hands) as the main learning tool.